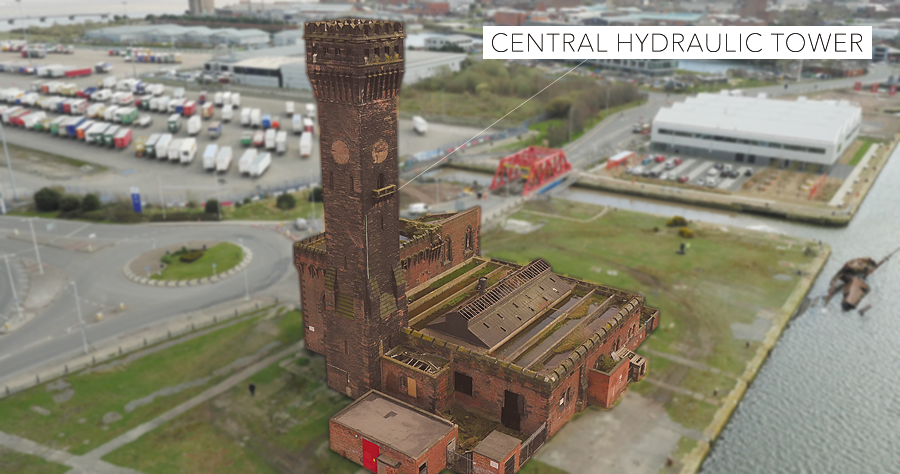 CLIENT
---
Curtins Consultancy
THE LOCATION
---
Birkenhead Central Hydraulic Tower, Wirral.
THE CHALLENGE
---
Curtains asked us to perform flights at the tower in Birkenhead (Part of the Wirral Waters area) to capture imagery of the Historic red brick building forming part of a survey on the structure.
Standard methods of photography could only go so far, excluding the roof and higher elevations as well as some of the courtyard features of the site.
THE SOLUTION
---
Using our Alta Platform and our OSC enhanced permission, we were able to fly within the congested area and capture the images that a standard survey could not achieve.
Our OSC allows us to fly the right gear for the job in busy built up areas, and the ALTA delivers flight times suitable for survey photography on site, even in costal winds.
Another great survey job, and we learnt a bit of Wirral History whilst we were at it!