IRONBIRD AERIAL CINEMATOGRAPHY
Staying COVID-19 secure
With the uncertainty surrounding health and safety and working during the coronavirus pandemic, we have published a summary of our actions and compliance to give a guideline of how we plan to mitigate the current risk to both ourselves, employers and co-freelancers.
Following information provided by the APA and First Option Safety we confirm that we have complied with the Government's guidance on managing and mitigating the risk of COVID-19.
Changing the way we work
Following a review of our operations and working practices, we have developed a new working code of practice, both in the routine of our office work and our practices while on shoot.
Our consideration to personal and public hygiene, preparation and division of equipment and the social distancing measures implemented within all aspects of our working roles have been introduced to help minimise the risk of cross-contamination as create a safer working environment.
We have also equipped our offices and ourselves with the recommended PPE, including single use rubber gloves, hand sanitisers and face masked to be carried at all times and used when appropriate.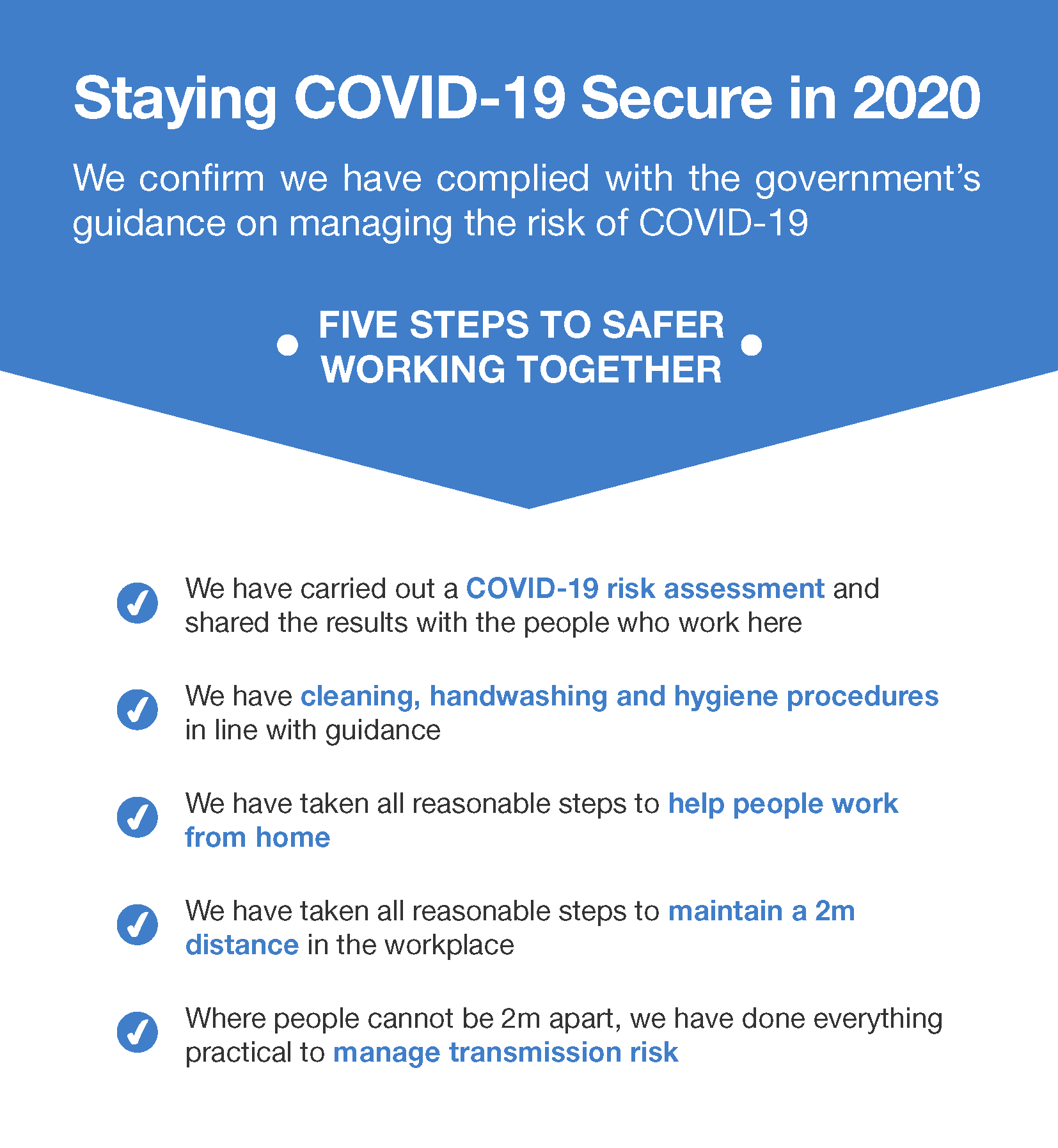 Social Distancing Measures
-Separate Travel
-Staggered office hours
-WFH Recce & Consultation
-2m distance working practice
Personal & Public Hygiene
-Equipment cleaned regularly
-Personal hand sanitisers
-Regular hand washing
-PPE equipped
PPE & Etiquette
-PPE provisions provided and ready
-Division of labour to reduce close contact
-Track & Trace logging
-Compliance with Production H&S
As we can all appreciate, advice and guidance is changing on a daily basis. We will continue to monitor and review our practices as we navigate working safely through this pandemic. Given this, and to keep ourselves, clients and peers safe, we would always welcome and appreciate any recommendations or concerns to further helps us operate in a safe environment.